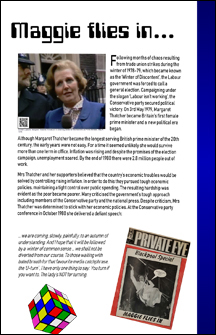 Like no other decade, 1980s Britain was dominated by a single political figure. As the first woman to serve as a British prime minister, Margaret Thatcher vowed "to move this country in a new direction". In doing so, she divided the nation into devoted supporters and fierce opponents, who rioted and protested in the streets. The 1980s were bold, brash and contradictory times. An age of boom and bust. Of greed, spending and charitable-giving, when hair was big and shoulder pads bigger. The decade of dandies swaggering in frills and flounces, while keep-fit fanatics lunged in Lycra and legwarmers. The action-packed decade of new technology and momentous historic events that shaped our modern world.

The Exhibition Includes:
At an affordable cost (£700 for 8 week loan), we include twelve A1 foamex text panels. All panels include a QR code guiding visitors to complementary information. The panels explore:
o 1980s Britain: Money Changes Everything
o 'Maggie Flies In'
o Riots and Royals
o A Distant War
o New Romantics
o Seriously Funny!
o Coal not Dole
o Tell Sid
o Techno' Fun
o Heartstrings and Pursestrings
o Two Tribes
o 'Maggie Waves Goodbye'
The exhibition also includes a selection of eye-catching image montage panels, together with a sizeable collection of 1980s artefacts addressing significant cultural events including the nation's preoccupation with "Who Shot J.R.Ewing?", their fears of nuclear attack at Greenham Common and Spitting Image merchandise lampooning leading politicians and public figures.
There are unusual objects commemorating the Royal Wedding, The Falklands War, Political Pop, the rise of Alternative Comedy and more. We have board games inspired by '80s TV including Play Your Cards Right, Blockbusters and Trotters Trading (Only Fools and Horses)! A list of artefacts and label text is provided for all exhibits. Hirers are welcome to add to the display from their own collection.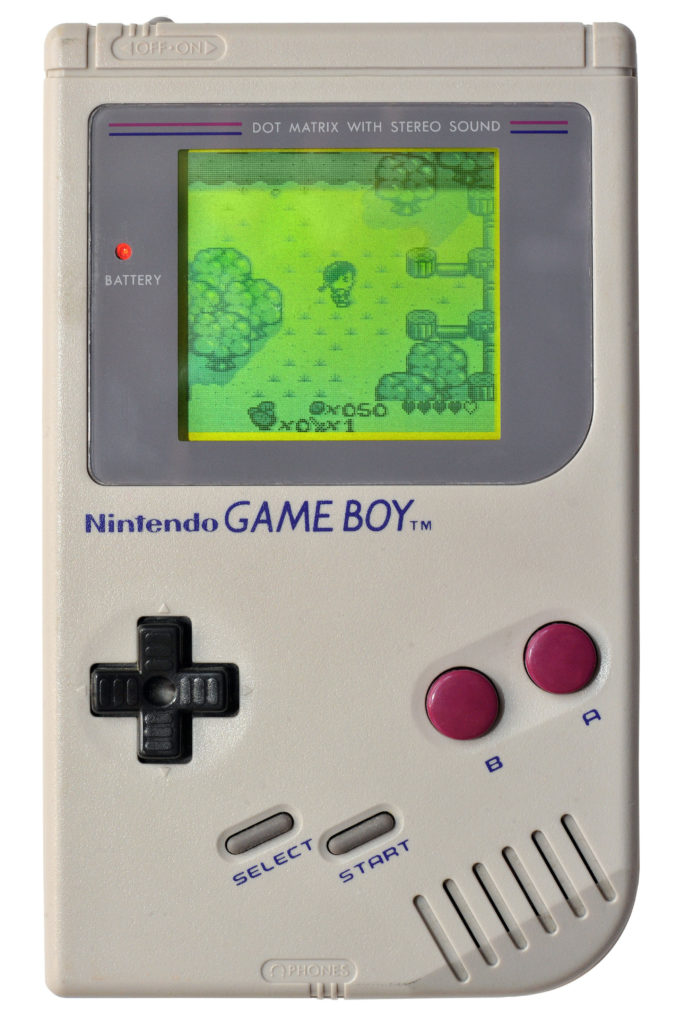 Optional Extras
For an additional fee, why not augment your display with eye-catching cut-outs of a Rubik's Cube, an iconic '80s 'brick' phone or a Nintendo Gameboy? Or create an '80s vibe with a compilation soundtrack.
Hiring Information:
o The hirer is responsible for the collection and return of the exhibition. If preferred, The Exhibitours will deliver and collect for an agreed fee.
o The hirer is responsible for insuring the exhibition
o The hirer is responsible for providing secure display cases for artefacts on loan
Hire Fees
£700 for 8 week loan period
£70 per week for additional weeks